On October 30, 2016, Escuela Caracol held its first formal Jocote Festival, inviting vendors, musicians and visitors from around Lake Atitlán. This festival was held with a threefold purpose: to help raise money for Escuela Caracol, to invite the regional community to get to know the school, and to celebrate the harvest season and local traditions of this time of year. The Jocote Festival was a great success, with over 300 people attending.
Chief among the harvest in San Marcos is the jocote (see below about jocotes), but other important harvests include corn and many types of squash. This time of year is also when the Day of the Dead is celebrated and loved ones who have passed are remembered. Associated with this holiday in Guatemala are two important traditions: flying kites and making coronas, which are colorful wreaths of cypress branches and flowers which are taken to adorn grave sites. At the Jocote Festival the Caracol first grade class hosted a corona-making workshop while the sixth graders offered a kite-making workshop. In addition to the workshops, harvest foods, musicians and vendors, games were offered with special local themes, like a jocote seed spitting contest and races carrying baskets on top the head.
Rounding off the event toward the end of the day was a special guitar performance by Caracol's sixth graders, now calling themselves Flor de Jocote. («Jocote Flower»). Watch their performance below!
It was a beautiful day with a warm and lively atmosphere, and we look forward to developing it further in the years to come.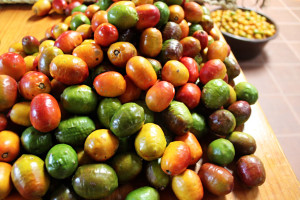 WHAT IS A JOCOTE?
The jocote ( is a special fruit in San Marcos, which is known regionally as la tierra de los jocotes («the land of the jocotes»). The people of San Marcos take great pride in their jocotes, which come in many varieties. This time of year one will often catch even adults knocking the fruits down with a long cane or walking along the path with the pit protruding from within their cheek. The fruits are high in vitamin C, iron and calcium, and locals often attribute their robust health to the jocotes.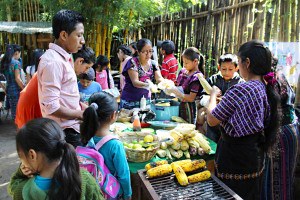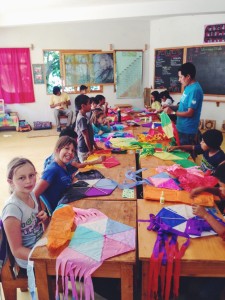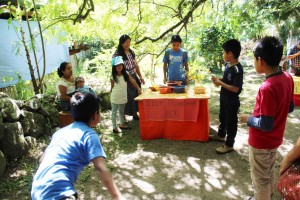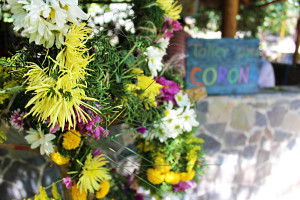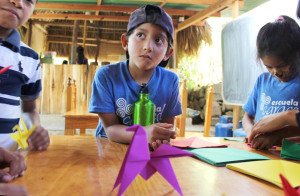 0
0
f.pineda
https://escuelacaracol.org/wp-content/uploads/2021/07/logo.png
f.pineda
2016-11-08 10:54:24
2016-11-08 10:54:24
The First Annual Jocote Festival