DONATE NOW - click your location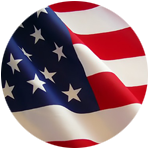 One-time gifts, recurring gifts, or student sponsorships
via United Charitable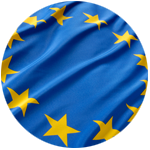 One-time gifts, recurring gifts, or student sponsorships
via the Friends of Rudolf Steiner
$20.00 ensures that each child has clean drinking water daily.
$3,600.00 pays for one year of tuition and meals for one student.
Any amount given helps secure this educational opportunity for our students.
---
We believe that through education we can plant the seed of transformation in one of the most vulnerable places in Guatemala. Escuela Caracol is the first Waldorf school in Guatemala. It facilitates K-6 education to children in San Marcos La Laguna in Lake Atitlán. 90% of our students are indigenous Mayan children from the lake. 80% of them students have the opportunity to study at Escuela Caracol thanks to our scholarship programs made possible by private donations from generous individuals and institutions in the U.S. and Europe.
In this video we meet Teresita who is 12 years old and is currently in sixth grade, and Andrea, her sixth grade teacher. They share with us a glimpse of their experiences at Escuela Caracol.
2018-2019 holiday campaign goal: $50,000
Over 85% of the students at Escuela Caracol, the first Waldorf school in Guatemala, are indigenous Maya who need the support of sponsors.
Guatemala has the lowest primary school completion rate in Central America. Only 1 in 10 completes lower secondary school. Through Waldorf education, Escuela Caracol is positioned as a change agent.
In one of the poorest regions in Guatemala, where 80% live in poverty and recovery from a 36 yearlong civil war continues, there is a great need for healing and comprehensive educational communities that will remove the residue of domination and exclusion, build an intercultural community and empower the people. These children need good education and they need confirmation of opportunity. Your partnership is vital to support this high-impact educational experience for the indigenous Maya children.