A few weeks after the outbreak of the Covid-19 pandemic and the beginning of the restrictions, our Pedagogical Director, Gloria Elena Londoño, and our Music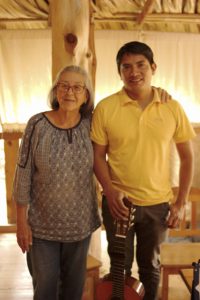 Teacher and Primary Director, Diego Sacach, came up with the idea of ​​recording a song as a gift for our students and their families.
We meet one morning in the school following all the suggested distancing recommendations; Gloria and Diego already their parts of the song. With the usual equipment limitations (we only used an old iPhone and a lavaliere microphone) we embarked on the adventure of recording the base for the song that the rest of our teachers would then complete with their voices, each of them recording their part of the choir with their own cell phones as voice notes. A few days later, all that material was gathered and edited, now we want to share the final result with you.
What you're about to hear is the version of Escuela Caracol's teachers of the song "Volveremos a Brindar" (We'll toast again) by Lucía Gil.
This is also a gift for all our friends who are experiencing this strange times away from us in other countries or regions of the world.
A big hug filled with hope and light for each one of you from everyone in Escuela Caracol

.