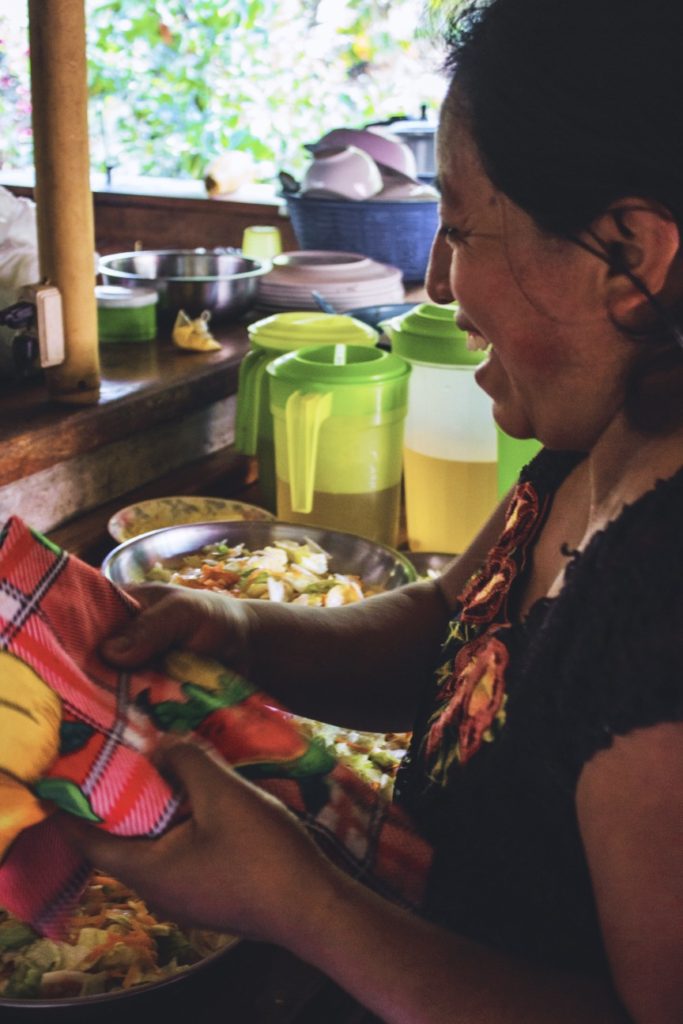 Every day, with a huge smile and both hands filled with love, Teresa prepares the meals to feed students and personnel from Escuela Caracol, always paying special attention to what each of the students need, especially, to the nutritional facts of the meals, so they can fill our "caracolitos" of all the energy they need to fulfill an intense journey packed with joy, games, and learnings.
Teresa doesn't work alone, she is always accompanied by Betty, her right hand on the kitchen and constant support for Escuela Caracol.
In a country where malnutrition is one of the fundamental problems that limit children development, having a daily nutritional snack means that all of our students, no matter the background or socioeconómicas condition, have more opportunities of developing as fulfilled human beings.
The daily snack given to all of our students is free of charge, we can accomplish this thanks to the donations and constant support of a group of friends of Escuela Caracol; Our students eat lunch at school four days a week,  for those who cannot take their meal from home, Escuela Caracol supplies a nutritional lunch at a low cost that represents only the amount the school invests on the ingredients needed to prepare each plate.
Thanks, Teresa for doing such a great job by preparing such delicious meals!

0
0
f.pineda
https://escuelacaracol.org/wp-content/uploads/2021/07/logo.png
f.pineda
2019-03-04 18:46:03
2021-07-29 20:09:56
Everybody is well nurtured at Escuela Caracol: