We are urgently seeking the advice of an anthroposophical doctor for our friend Juan Miguel Arrivillaga ("Juanmi"). He is the brother of our first/second grade teacher, Andrea. Juan Miguel has a malignant brain tumor that is 8cm large and filled with blood vessels. It has doubled in size in the past month. The doctors say that it is inoperable, and Juan Miguel is actively seeking alternative treatment. He has lost mobility on his left side and has considerable difficulty maintaining his balance when seated.
Juan Miguel is a Guatemalan writer, activist, musician and father of two boys. Andrea is currently on a leave of absence from Escuela Caracol in order to be with and support her brother.
In addition to an anthroposophical doctor, we ask for your prayers, support and love for the whole Arrivillaga family.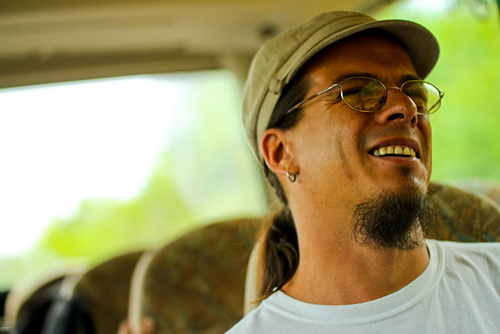 0
0
f.pineda
https://escuelacaracol.org/wp-content/uploads/2021/07/logo.png
f.pineda
2013-10-16 11:23:25
2021-07-29 20:10:11
Urgently Seeking an Anthroposophical Doctor for Juanmi